ArtsFest
ArtsFest 2019
La Plata Town Hall
305 Queen Anne Street
La Plata, MD 20646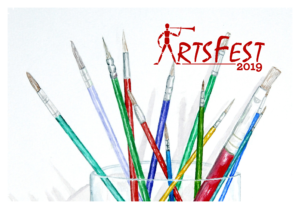 The 27th annual ArtsFest was held on Saturday, June 8, 2019, from 11:00 am – 5:00 pm, on the beautiful grounds of the La Plata Town Hall, in La Plata, Maryland. ArtsFest is the largest arts festival in Charles County, and one of the largest in Southern Maryland. This was our eighth year to present the festival in partnership with the Town of La Plata.
For more information, contact the CCAA Office at 301-392-5900, or info@charlescountyarts.org.
Funding for ArtsFest is provided, in part, by the County Commissioners of Charles County, Maryland.
 For more information, call the CCAA office at 301-392-5900, or email at info@charlescountyarts.org.