ArtsFest 2018
Saturday, June 9, 11:00 am to 5:00 pm
La Plata Town Hall
305 Queen Anne Street
La Plata, MD 20646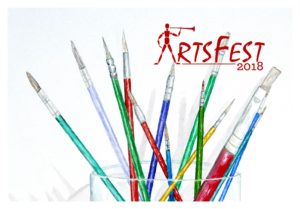 Click HERE to download the insert from the June 7, 2017, Maryland Independent
The 26th annual ArtsFest will be held on Saturday, June 9, 2017, from 11:00 am – 5:00 pm, on the beautiful grounds of the La Plata Town Hall, in La Plata, Maryland. ArtsFest is the largest arts festival in Charles County, and one of the largest in Southern Maryland. This will be our seventh year to present the festival in partnership with the Town of La Plata.
There is something for the whole family!  So, please plan to come to ArtsFest 2018 on June 9, to kick off your next summer fun!
Funding for ArtsFest is provided, in part, by the County Commissioners of Charles County, Maryland.
For more info or if you have any questions, please contact our CCAA Office, 301-392-5900, or info@charlescountyarts.org.